Friday, February 11, 2022
8 Crazy Cool Things You Didn't Know Content Can Do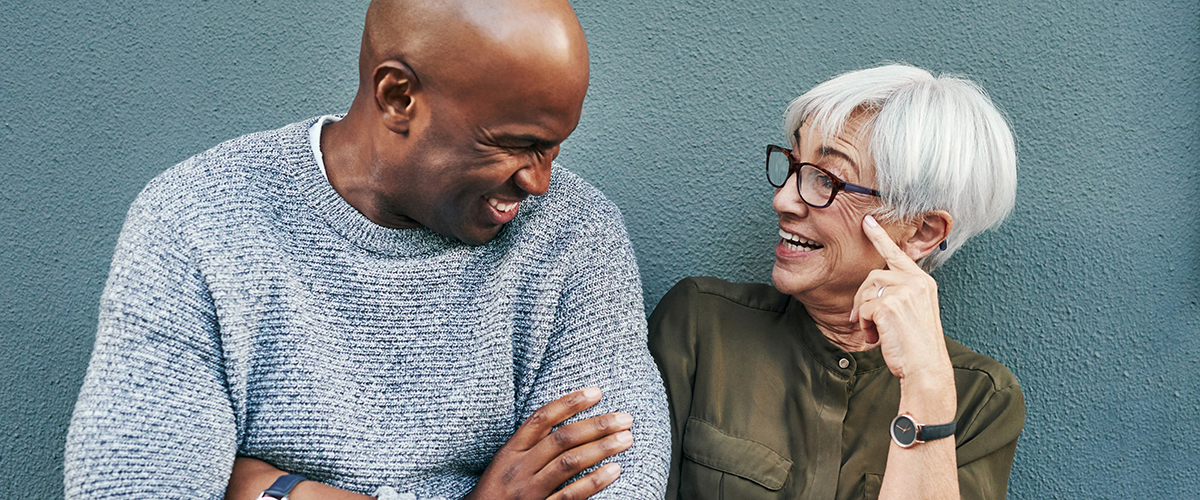 Content done right can ignite member engagement — and fatten your bottom line.
By: Linkwell Health Editorial Team
Dazzling site copy, newsy social posts, well-written and snappy print materials. Sometimes great content can feel like a win in and of itself. But it's what happens after that content hits your audience's eyeballs that really matters.
As a health care organization, you can't afford to crank out content without a business purpose in mind. You need messaging that empowers your audience, deepens understanding, and inspires actions that fuel real-world health improvements and your business goals. In other words, you need content that works as hard as you do.
That's why a content strategy is so essential. It's the North Star that guides everything from what gets said to how it's distributed, from who you target to what kinds of calls to action you promote.
How does your content drive your business forward? If you need a refresher on what's possible, here are eight cool ways content can move the needle for health care companies.
Cool Content Trick #1: Acquire New Members
Getting your content in front of would-be members is perhaps the most powerful marketing move imaginable. It allows you to tell your brand story — in your own voice and words — while connecting with the health care consumer.
But even if your distribution strategy doesn't hang on active outreach, having high-quality content available can help bolster your membership ranks. That's because today's health care consumers are remarkably internet-savvy. E-commerce and the explosion of online review sites have trained them to effectively and efficiently research new brands — by scrolling through social media, reading stories and watching videos on brands' sites, and weighing online reviews.
Without a robust number of content assets representing your brand, you're effectively muting your microphone while the rest of the internet talks on.
Cool Content Trick #2: Build Health Literacy
Health is both personal and paramount — but often, people don't have the knowledge they need to effectively manage their health conditions or understand how to improve their health.
More than one-third of U.S. adults have low health literacy, according to the Center for Health Care Strategies. And studies show that adults who report the worst health also have the most limited health literacy skills. That's where whip-smart, consumer-centric content comes in.
Content is an opportunity for a health care company to serve members interesting, relevant, and actionable information they will absorb and engage with. Forget the medical jargon and moral imperatives. This is about using plain, simple language and a friendly, expert-backed tone.
When one large managed care company wanted to reimagine its print newsletters, for instance, it doubled down on health literacy best practices — and 89% of its members found the content easy to understand.
Cool Content Trick #3: Increase Benefits and Program Activation
Ever throw an elaborate party but forget to send out the invitations? Probably not. Yet it's common for health care companies to roll out new features, tools, and programs without investing in the marketing muscle to get people to engage.
Content can provide that engagement — not by simply announcing that the offering exists, but by enticing and inspiring readers, catering to their curiosity, and capturing their attention with compelling storytelling.
One midsize health plan did just that, adopting a new content strategy that used strong calls to action to drive members to a dedicated health coach. The result: a 45% increase in health coach calls.
Cool Content Trick #4: Keep Members Happy — and Begging for More
For health companies of all sizes, member retention is a significant metric of success. In fact, in May 2020 the Centers for Medicare & Medicaid Services (CMS) revamped how it will calculate quality scores for Medicare Advantage, and by 2023 metrics related to customer experience (aka how happy members are) will determine 57% of overall Stars ratings, the CMS quality assessment program.
Health care companies have long struggled with building a loyal, happy customer base. In a 2020 analysis of Net Promoter Score (NPS) performance across 20 industries, heath plans ranked 14th — lagging everything from parcel delivery services to the banking and insurance industries.
While member retention is underpinned by many factors, content is a cost-effective way to bolster the customer experience, promote offerings, and create value — all of which can help members stick around.
Cool Content Trick #5: Close Gaps in Care
Let's be real: No single health company can solve all of the economic and social issues that fuel health inequities. But every health care company can help move the needle and bring its members toward more equitable health outcomes.
And while having the right offerings is an essential piece of that movement, targeted communication outreach — you guessed it: content — is just as important.
Take one of the largest Medicare plans in Puerto Rico: It recently set out to reach disengaged Spanish-speaking members who weren't being responsive to traditional outreach efforts.
The plan developed a Spanish-language program that integrated demographic and cultural insights. Over a three-month period, 37% of the previously disengaged audience interacted with the new content, and nearly 1 in 5 members took action as a result.
Cool Content Trick #6: Drive Digital Engagement
From hosting telehealth appointments to messaging patients to coordinating care across an ecosystem of patient engagement tools, patient portal adoption increasingly plays a critical role in better practice management.
And it's a win for patients as well. According to a 2020 AMA report, patients who use plan portals report greater participation in their health care, increased satisfaction, and improved communication with their care team. Yet high patient portal registration rates remain elusive for many health care companies.
Content can be one more means of getting patients through the digital door. Think: print content, such as newsletters, packed with useful recipes and inspiring stories and peppered with easy QR codes that lead to digital sign-ups — or at least capture emails and phone numbers for remarketing efforts. Or timely, targeted social media posts that guide readers to your brand's site and move them through the registration journey. Or a thorough but easily accessible content library with strong calls to action that encourage readers to take the reins and register.
Letting members rate, save, and share content via your app or website can also boost your monthly average user rate. And tracking and analyzing user behavior can help you understand when members are falling off, as well as what type of content could help bring them back online.
Cool Content Trick #7: Power Preventive Care and Wellness Visits
COVID-19 pushed preventive care to the back burner for many, as early lockdowns and anxiety caused many to put off in-person appointments. But preventive care and annual wellness visits (AWV) can uncover issues before they balloon into larger — and more expensive — conditions.
Take cancer screenings, for instance, which came screeching almost to a halt during the early days of the pandemic. Breast cancer screenings, specifically, plummeted 87% in early 2020. Yet cancer is generally easier to treat in its earlier stages. When the University of Cincinnati Cancer Center looked at data from 800 postponed lung cancer screenings, they found that the percentage of people with lung nodules suspicious for cancer jumped from 8% before the pandemic to 29% after lockdowns had been lifted.
How can health care companies persuade people to prioritize the checkups and screenings they've pushed off during the pandemic (or even longer)? That's right — content. Compelling communications can convey important checkup information, such as why those visits are so important, how to mitigate appointment anxiety, and how to get the most out of an annual exam. Between educating consumers, proactively answering questions, and easing their fears, content can be a powerful, cost-effective tool that drives inbound clicks, calls, and demand generation.
And if your goal is to get patients back into the clinic, including information about AWVs in various types of wellness content, such as fitness videos or a smoking-cessation blog post, lets your brand promote preventive care without applying direct pressure that can push patients away.
Shifting behaviors doesn't happen in a vacuum, and many Americans need targeted, high-quality content to help them take steps that could literally save their lives.
Cool Content Trick #8: Make Onboarding and Enrollment a Cinch
Between the unfamiliar medical terms and the need to scrutinize both personal health needs and personal finances, picking a health plan can feel intimidating for many. A warm welcome can make a real difference.
That means fewer 800-page printed onboarding binders that only a data nerd would want to read, and more engaging, plain-language content aimed at helping members understand your plan and how to make the most of their health.
A leading national health plan, for instance, recently created a dedicated Welcome Newsletter for new members, along with a distinct Welcome Back newsletter for existing members who are continuing with their coverage. That cost-effective content serves as both a reassuring moment of connection and an on-ramp to the plan's monthly newsletter, a proven driver of member engagement.